A question ? Do not hesitate to consult our FAQ for visitors to the 2024 Cheese and Dairy Products Fair.
What is my visitor area for?

After any order in the store or badge request, your visitor area is automatically created.

This personal space allows you to :

Track your orders online
Print your badges
Request invitation letters (visa) for your badges
Finalize an unfinished (or pending) order

How can I retrieve my password to access my visitor area?

For security reasons, the exhibition team cannot give you your password by phone or e-mail.

We invite you to click on the link "Forgot my password" on the home page of your visitor area.
When will it be possible to order my badge online?

How do I order my badge online?

A badge is personal and nominative, it cannot be modified once ordered. Any order placed is final.

Does the badge I ordered online give me direct access to the show?

Yes, the badge ordered online allows you direct access to the show and is valid for the entire show. Present it at the entrance of the show and you will avoid the queues.

Can I access the exhibition with an e-badge on a mobile phone?

You can access the show by presenting your badge on an electronic device.

What should I do if I don't receive my badge after requesting it online?

After completing and validating the "Badge request" form, you will receive a summary by e-mail. However, if this summary does not appear in your mailbox:

Make sure that the summary containing your badge has not been identified as spam.
Did you enter the correct email address when filling out your entry form?
Also, make sure you have completed the process. You may not have completed your order. In this case, check your mailbox: an e-mail to create your personal account has been sent to you. Connect to your personal space to finalize your order.

What can I do if my badge is available in my personal space, but I can't see it?

The access badge is in PDF format. If you have difficulties to open it, we recommend you to download the latest version of Adobe Reader.
How can I use the paper invitation card I received?

The invitation card to the show is valid online, you must request your badge using the invitation code on the paper card. You can also register at the entrance of the show, but we recommend you to do it in advance and online to avoid queues on the D-day.
Do you have any hotel recommendations for me?

You can check

accommodation offers

close to Paris Expo Porte de Versailles via B-Network, the exhibition's official hotel reservation center, and get a preferential rate.
Are there access facilities for people with reduced mobility?

The Paris-Expo Porte de Versailles halls and facilities comply with standards for visitors with reduced mobility (car parks, lifts, toilets)

Are there any cloakrooms ?

No animals are allowed at the show, with the exception of guide dogs for the blind.

Can I bring my child / children ?

Where can I get a copy of the exhibition catalogue ?

The show's official catalogue is free of charge and will be on display for you to pick up at the show entrances.

Are there any restaurants at the show ?

Yes, you will find plenty of places to eat and drink on site (snack bars, restaurants, etc.).

Yes, price list soon available
How can I get access to my exhibitor area ?

I've lost/ forgotten my login/password for my exhibitor area

Your login is the e-mail address of your company's stand manager which you provided when you signed your contract.

If you have lost or forgotten your password, simple enter your login and click on "Forgot password?" You will be sent a new password automatically by e-mail to your stand manager's inbox.
Can the badge be modified ?

Badges are personal and name-specific, so they cannot be modified once they are ordered. All orders placed are final and definitive.
What is the first condition to be able to exhibit ?

The first condition to exhibit is to have a legal form.

Individuals cannot exhibit on the show.

Who do I contact if I want to exhibit at SOLUTRANS ?

What are the stand assembly and dismantling dates and times ?

When can I order my technical services (furniture, carpet, electricity) ?

Is there a catering service at the show ?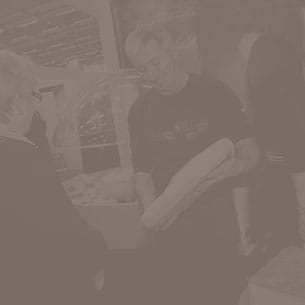 Your profile EXHIBITOR
Consult all the information relating to the organization of your participation.